Once in a while I have a fieldtrip for my work abroad. This time the trip led me through France. My journey started at Lille/Lesquin which has a Securité Civile station who own a EC145. Their station is outside the perimeter of the airfield and easy accessible for taking pictures when the chopper is present and outside. From this airfield I flew to south of France to the airfield of Marseille/Marignane where also eurocopter has a factory and testcenter for new choppers.
Marseille is also home to most of the waterbombers of the Securité Civile with their Firecats and CL415.Also stationed are a EC145 like at Lille and the B200 fleet from Sec Civ. Because of the many countries flying with helicopters from the eurocopterconcern it is very common that users visit Marseille/Marignane to pick up spareparts. The day I arrived there was a Kuwaiti L100(Hercules(KAF327))on the platform ready for departure. Sadly it was already dark and I didn't have a good opportunity to make a good shot but you can't have all the luck off-course.
Because of my work I had to be in Toulon for a week but due to technical problems that had to be solved there wasn't any testing so I had the rest of the week off and to spend it in any way I would like to choose. During previous visits I had never found any time to visit NAS Hyères and now was a good moment to fill in the gap.The airport of Hyères is also used for civilian traffic with their own terminal on the southside of the airfield. 1 of the operators is Airfrance but also Transavia uses this airfield once every day to bring passengers to the Côte d'Azur.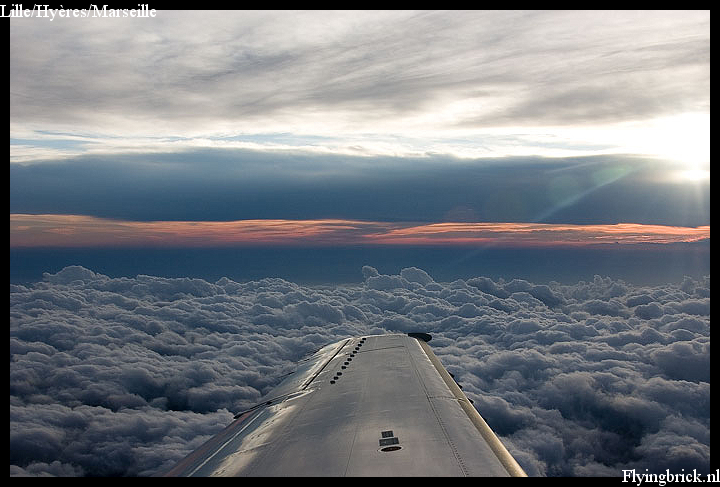 On my way back I took off early so I could spend the day at Marseille to do some sightseeing and do some spotting at the airfield. Sadly during my stay not a single aircraft of the securité civile apart from a single B200. The platform next to my departuregate was filled with at least 6 Firecats and 1 CL415. The next platform was obscured by buildings and on take-off I counted no less then 8 other CL415's at the platform. Also the platforms from eurocopter were visible with a variety of different types of choppers on the deck. Just before my departure a spanish Puma arrived.
Jan Eenling© 2006-2010